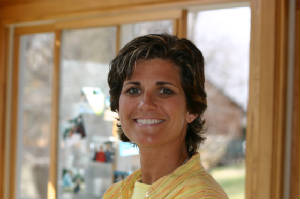 Heidi Jean (Raasch) Oquist
Oquist (Raasch), Heidi Jean age 42, of Monticello, died Oct. 31, 2005. Heidi was born in St. Paul on Oct. 19, 1963. She was a graduate of Cooper H.S. in 1982, and LSU in 1986. In 1987 Heidi met Mike, the love of her life, and they were married in 1988. Her talent as a swim coach won her awards at both the state and national levels. These include Amateur Coach of the Year and Age Group Coach for MN Swimming. A special thanks to all of Heidi's Hero's. Heidi's strength, faith, and prayer warriors, taught us to appreciate every day. Her love of life, family, friends and church will never be forgotten. She will be deeply missed by all who knew and loved her. Heidi is survived by her husband, Michael; sons, Shane and Colton; daughter, Caley; parents Ron and Gloria Raasch; brother, Don (Elisabeth) Raasch; sister, Karie (Clyde) Raasch-Swain; and many nieces and nephews. She was preceded in death by her grandparents, Marion Barnes, Don and Lillian Raasch, and nephew, Sidney Michael Swain. Visitation Tuesday from 4 PM to 7 PM at Community United Methodist Church, 9225 Jason Ave NE, Monticello. Memorial service Wed., 11 AM at the church. Memorials are preferred in lieu of flowers. Peterson-Grimsmo Chapel 763-295-2918
Published in the Star Tribune on 11/1/2005.